2011 Humor to Fight the Tumor Event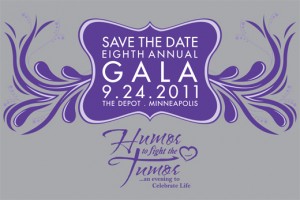 Honorees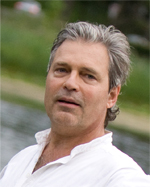 James Mickman (age 57)
Jim was born in 1953. He graduated from Fridley High in 1971 and joined the US Navy where he served as a hospital corpsman for four years. He attended the University of Minnesota medical school, and did his residency in internal medicine at Hennepin County. In 1986, he spent a year in Thailand working as the camp doctor with refugees. Upon his return to the US, he did a fellowship in pulmonary medicine at the U of MN. He has subsequently also become board certified in critical care and sleep medicine. Jim married his wife, Sarai, in 1987. He has two daughters, Emelia (22) and Sophia (17) of whom he is so proud. He has been a 25 year employee of Health Partners.
In 2008, he was diagnosed with GBM. He enrolled in a clinical trial at Duke, and had almost three years of remission. In May of this year, he had a recurrance, and is planning to enroll in another clinical trial.
Jim's positivity exudes from his every pore. Ever wanting to be useful, he stays busy with volunteer work. He has been working hard to help Region's and Health Partner's to develop a regional brain tumor center. He also has continued to volunteer as a homeless shelter doctor. His gratitude for life and its blessing spur him to savor each and every moment of life and share his love and passion with others.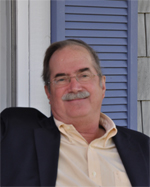 Art Saunders ( age 60 )
I was diagnosed with a stroke on January 9, 2010. I was unable to talk, so my wife, Robbie, and I went to the hospital for immediate treatment. After 3 hours, my speech returned and I was admitted for observation. Three days later, after a complete review, they discharged me, telling me to get a second MRI about Mid-February 2010, which I did.
Unfortunately, a few days after my second MRI, on February 19, 2010, I was told I did not have a stroke, but a grade 4 Glioblastoma. We immediately called Mayo, who gave us an appointment for surgery March 19. After 10 hours of awake surgery, Dr. Ian Parney at Mayo, was able to remove 90% of the tumor. Very little pain and a terrific result! Since that time, I have had 6 weeks of radiation and 12 months of Chemotherapy. I have returned to work as a Partner at Wipfli, LLP. Right now, my tumor is stable, as they say.
From this journey I have learned many things, first and foremost: never take life for granted, take a look at those who do not have much and see what you can do, be more patient, and lastly, listen, learn and LIVE! I am blessed with a wonderful wife, and two beautiful daughters, Christina and Alyssa.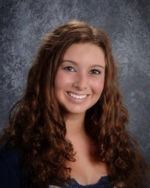 Mandy Schlauderaff ( age 17 )
I was diagnosed on February 5th, 2007 at 13 years old with a Pilocytic Astrocytoma Inner Cranial Brain Tumor. February 22nd (less than 2 weeks post-diagnosis) I underwent surgery, however they were unable to remove my tumor because of the size and delicate location. I began chemotherapy on March 9th 2007 and was expected to end after 12 months of treatment. After a month of chemo, I began to have seizures and had an emergency surgery with a shunt placed in my head for hydrocephalus. Effects from chemo, such as nerve pain placed me in a wheelchair the first several months. The moment I was out of that wheelchair, I was determined to get my strength back. I lost all my hair, but showed off my bald head with courage. On September 11th, 2008 I finally ended treatment (a year later than expected). The tumor remains stable. I used to tell people that I was actually glad this happened to me and not my amazing family and friends. My mom tells me that my amazing grace has continued to show. I love life and I always try to face everyday with a smile.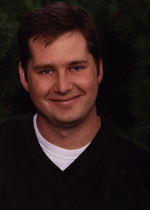 Mitch Wiebe ( 3/19/1973 – 3/14/2008 )
Mitch grew up in Waconia Mn. He graduated from Waconia High School in 1991 and went on to study engineering at the University of Minnesota Duluth and Twin Cities campuses. After graduating, he worked as a Civil Engineer for the Minnesota Department of Transportation and later for Hennepin County. In October of 2004, his first week at his new job, he suffered a seizure that caused him to have difficulty speaking. After testing he was diagnosed with a grade 3 astrocytoma. He received chemotherapy and radiation and was cancer free for 2 years. During treatment and between surgeries, he continued working and spending quality time with his young son, Nathan. In October of 2006, after a regularly scheduled MRI, he was told that the tumor had recurred as a stage 4 glioblastoma. He underwent more surgeries and inter-arterial chemotherapy. Shortly after this diagnosis, he was happy to find out he was going to be a dad again, this time to a baby girl. Kiera was born in June of 2007. Nathan was four years old and Kiera just under one year old when Mitch passed away.
Through all of this, Mitch remained positive and faced each hospitalization, surgery and treatment head on and with dignity. He showed strength, courage, compassion and love to all those around him. He was truly a blessing to his children, family and friends.
Photos
Honoree Art Saunders and Family

Honoree Jim Mickman and Family

Honoree Mandy Schlauderaff and Family

Family of honoree Mitch Wiebe