2014 Humor to Fight the Tumor Event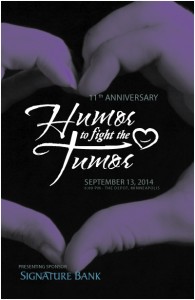 On Saturday, September 13, Humor to Fight the Tumor held its 11th annual gala. It was a record setting night for dollars raised for The American Brain Tumor Association (ABTA). 675 people attended, and over $310,000 was raised to provide research and awareness for the disease. To date, Humor to Fight the Tumor has raised over $2 million dollars. The 11th annual gala featured remarks from founder Joelle Syverson, who announced that Humor to Fight the Tumor has been granted its own 501c3 status. Also part of the evening were live and silent auctions, comedy from David Wood, and stories of hope and determination by our four honorees: Finnegan Rolfes, Bill Travis, Jon Yeager, and Stacy Zwerdling.
Honorees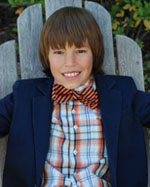 Finn Rolfes (age 11)
Finnegan was 9 years old when he was diagnosed with a Juvenile Pilocytic Astrocytoma on October 10, 2012. His tumor was located in his cerebellum and was larger than a golf ball, but smaller then a baseball. Finn bravely underwent a craniotomy on October 12, 2012 and his tumor was successfully removed.
We will never know how long Finnegan's tumor took up residence in his cerebellum, but we know it was long enough for him to think dizziness, headaches, balance issues, and vision problems were just a normal part of everyday life. It wasn't until his tumor was removed and his symptoms were gone that he was able to truly understand and experience the quality of life that should come with being a 9-year-old boy.
Finn's attitude has been a big part in his amazing recovery. He accepted and performed all the duties that came along with the PICU, occupational, and physical therapies. He didn't always enjoy the requests that were made of him, but he always gave them his best effort. Finn continues to have a positive outlook about his experience and diagnosis. When we talk about Finn having a brain tumor he loves to remind us that he "had" a brain tumor.
We are grateful to Finnegan's amazing medical team and for the wonderful care he received and continues to receive at Children's Hospital-Minneapolis. We know Finn's journey is not over and that his tumor may grow back, however we know for certain that we can count on Finnegan to guide us through whatever lies ahead with bravery and grace.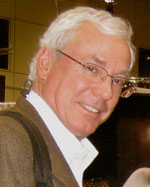 Bill Travis (3/29/1951 – 7/26/2014)
On Sunday evening, April 14, 2013, Bill and his wife, Ruth, returned home from a North Carolina golf vacation. While preparing to eat dinner, Bill was suddenly unable to answer questions beyond "ummmm…" An immediate trip to the Emergency Room and a CT scan identified a left frontal lobe brain mass. Surgery at Abbott Northwestern Hospital on April 17th confirmed a diagnosis of Glioblastoma Multiforme and the tumor was removed. The year of continuous treatment that followed included radiation in Waconia, oral chemo, a second craniotomy for surgical resection of recurrent tumor, Intraarterial chemo, a third GBM recurrence, additional radiation and ongoing chemo.
With each recurrence of GBM, Bill has lost more short-term and working memory function. This is a difficult life change for a man who truly loved his accounting and audit profession, going to work, and serving in corporate leadership roles. However, among the many blessings along the way, Bill has maintained his physical independence and his sense of humor.
Bill's journey continues as of this writing. Today is what it is and tomorrow is yet to be known. Rather than dwelling on the "what ifs" of this disease, Bill and Ruth continue to celebrate life with their daughters, Sarah & Abby, and to cherish the present supported by the prayers and love of family and friends.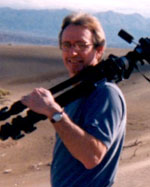 Jon Yeager (3/21/1951 – 5/21/2013)
Jon was born and raised in Terre Haute, In. His family relocated to MN in 1965. As a member of the Golden Valley Class of '69, he was a leader and State Champion swimmer. He attended DU, and later Brooks Institute of Photography in Santa Barbara, CA.
Jon trained all-star swimmers, taught photography aboard Semester at Sea, climbed mountains to raise money for various causes and, for 27 years, traveled the globe capturing images and contributing to the strategic and marketing progress of Cargill. Above all, he loved his time with his family.
On the day of his retirement party from Cargill, Jon experienced a seizure that was diagnosed as Astrocytoma brain tumor, grade 2-3. He lived the following 16 months with an optimistic frame of mind, huge heart, and sincere concern for those he loved. He taught all around him the true meaning of grace.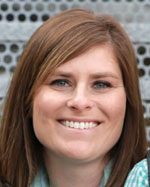 Stacy Zwerdling (age 35)
As a healthy and active 29-year-old with a 10-month-old son, I received news that changed my life forever. I was told that I had a brain tumor.
Shortly after the birth of my son, I began suffering from throbbing pressure in my head with any change of position. After several visits to my doctor and finally an MRI, I was told I was suffering from a large brain tumor in my cerebellum. This landed me at the Mayo Clinic where they were able to identify the actual tumor, and provide a specific diagnosis and detailed prognosis.
Unfortunately, the diagnosis was lhermitte-Duclos disease, or dysplastic cerebellar gangliocytoma that required immediate surgery. The best case prognosis for life after a successful surgery was severe and permanent disabilities. The life I knew and enjoyed would be gone. I was one of the lucky ones, I survived the surgery and within hours of being returned to my room, I was amazing my neurosurgical team with motor skill capabilities that should have been impossible. After extensive physical therapy and support during the months of recovery, I am now well functioning and lead an active, normal life with 6 years of no recurrence. Today, I live knowing the horror of being diagnosed with a brain tumor. I know that I am blessed, and that many others do not find the same successful results from their treatment.
I believe that there is a reason for everything and want use my good fortune to bring awareness to brain tumors, create a sense of community to those that have been diagnosed and help support the efforts of organizations, like the ABTA, as they work to help brain tumor patients and fight this terrible condition.
Photos
Honoree Finnegan Rolfes and Family

Honoree Stacy Zwerdling and Family

Family of honoree Jon Yeager

Family of honoree Bill Travis