2015 Humor to Fight the Tumor Event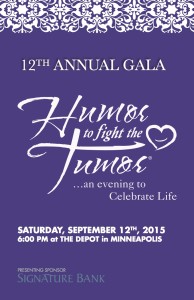 On Saturday, September 12, Humor to Fight the Tumor held its 12th annual gala. Over 600 people attended and a record $321,000 was raised for research and patient services for brain tumors. To date, Humor to Fight the Tumor has raised over $2.3 million dollars. The 12th annual gala featured remarks from event founder Joelle Syverson, who announced Humor to Fight the Tumor Foundation has granted money to Mayo Clinic and the University of Minnesota. Also parts of the evening were live and silent auctions, comedy by Jarrod Harris, and a video showing stories of hope and determination provided comedy by our four honorees: Arthur Ben Ari, Joe Grimstad, Emily Kostik, and Aaron Purmort.
Honorees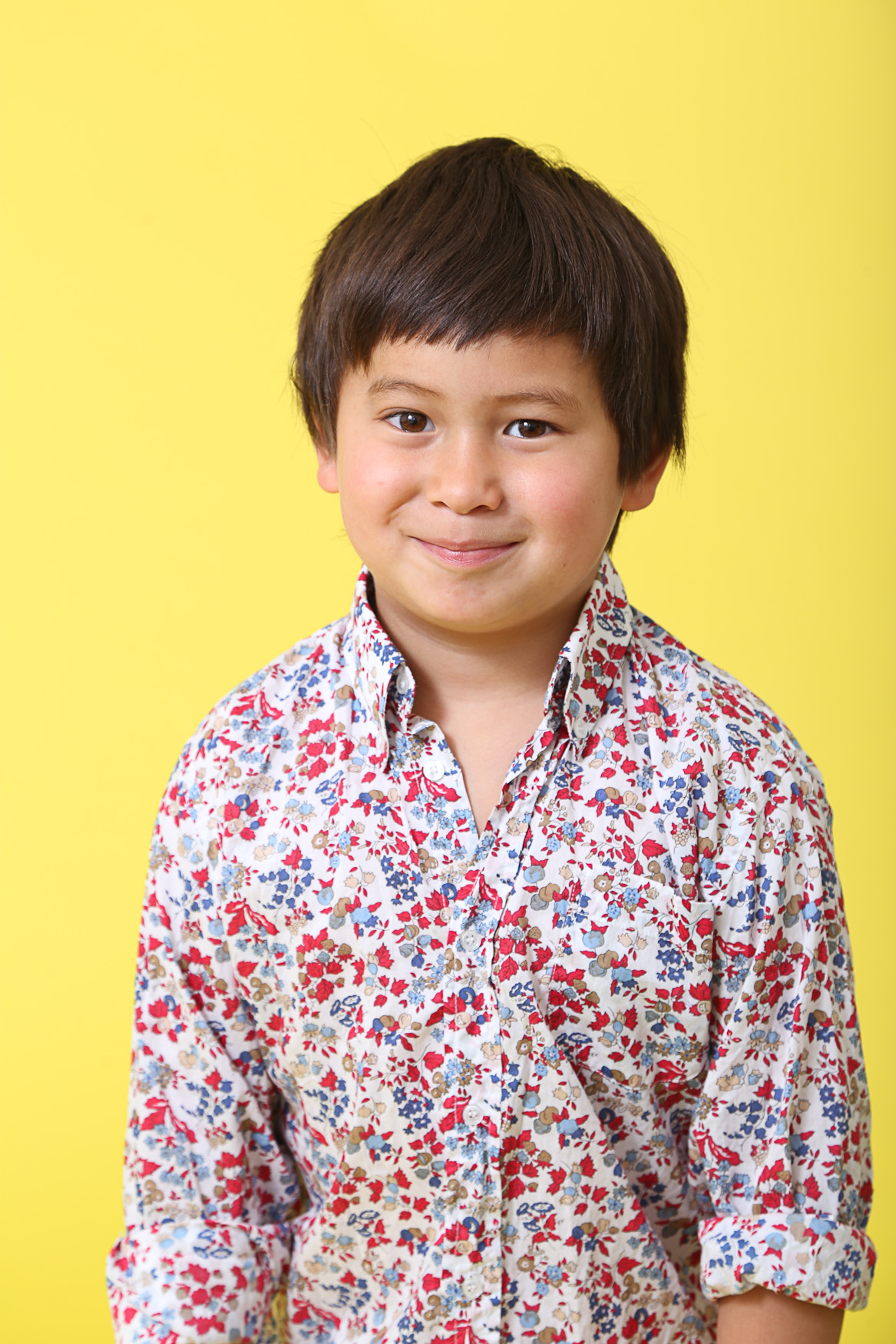 Arthur Ben Ari (age 6)
At two years old, after a number of nausea and balance mishaps and increasing "pickiness" regarding food, Arthur went to the pediatrician, which led to an MRI appointment at Children's Hospital of Minnesota that ultimately led to his diagnosis of a hypothalamic Juvenile Pilocytic Astrocytoma.
Throughout surgeries, chemotherapy, and their ensuing complexities. He loves life! Taekwondo, Legos, going to the theatre, traveling to the cabin up north or across the pond to visit his grandparents in Israel. He's excited to take on just about anything. He is an only child, but when asked if he has any siblings, he answers, "No, but I have Max and Oscar." Max is a year older and Oscar a year younger than Arthur. They are the sons of Ann and Joe Grimstad who continue to be unwavering in their support, generosity, humor and love even during their own brain tumor journeys.
Emily Kostik (6/1/2006 - 1/5/2014)
Emily was born with a smile on her face that was as bright as the sun. That smile never stopped as she grew into a beautiful young girl. On March 16th, 2012 was the day our lives changed forever. Emily was diagnosed with Stage 4 Glioblastoma Multiforme. The size and location of Emily's brain tumor made it inoperable.
Emily endured daily radiation treatments for six weeks along with chemotherapy medications. These treatments did shrink the tumor by about half its size. During Emily's journey she never complained. In fact, she took every opportunity to meet new friends. During her treatments she continued to do all of the things she loved to do: dance, cheerleading, playing with friends, and going to school. Nothing was going to slow her down! October 2013 Emily's tumor began to grow again with a vengeance. Signs of growth became real on a trip to one of her favorite places, Disney World's Magic Kingdom. On January 5th, 2014 Emily gained her Angel Wings while at home, in the loving arms of her family. Emily lived her life true to her favorite song, "Brighter than the Sun" by Colbie Caillat. It fit her perfectly because she truly was brighter than the sun.
Aaron Purmort (8/21/1979 - 11/2/5/2014)
Aaron Purmort was diagnosed in November 2011 after having a seizure at work on Halloween and totally ruining our plans to hand out candy that night. After undergoing surgery, he was diagnosed with a Glioblastoma.
After surgery, he went through radiation and chemotherapy. Aaron didn't die of a brain tumor. He died of complications due to a radioactive spider bite. He was, as his obituary revealed, Spider-Man. But before that, he was a great friend, a great son, a great brother and husband and father. He made brain surgery scars look cool. He was always the best-dressed person at the hospital. He was a talented graphic designer, a high school rock star and a big time comic book nerd.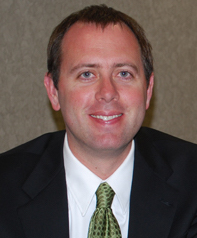 Joe Grimstad (age 39)
In December of 2013 a seizure led to an MRI of my head. After receiving the news that I had a large, right-sided tumor, I found myself being prepared for its resection at Mayo Clinic. Dr. Ian Parney and his team removed 95% of a baseball-size grade three astrocytoma. Post-operative complications included a brain infection, a second surgery for the infection (and removal of the bone flap), a month of IV antibiotics, complications of the antibiotics and 11 months of wearing a helmet. I was subsequently treated with daily radiation and chemo followed by six additional cycles of chemotherapy. A third surgery in November 2014 replaced the missing bone flap. All re-check MRIs have indicated the tumor is dormant, and I have not had any additional seizures.
The added tasks of being a survivor have been layered on top of being a dad, husband and co-executive leader in our family-owned bank in Decorah, IA.
Photos
Family of Honoree Emily Kostik

Honoree Arthur Ben Ari

Honoree Joe Grimstad

Family of Honoree Aaron Purmort