2016 Humor to Fight the Tumor Event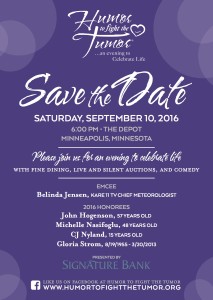 On Saturday, September 10, Humor to Fight the Tumor held its 13th annual gala. Over 620 people attended and close to $325,000 was raised in net proceeds for brain tumor research and patient services. To date, Humor to Fight the Tumor has raised over $2.7 million dollars. The gala featured remarks from event founder Joelle Syverson and Board Member Kristin Gray, who highlighted partnerships with The American Brain Tumor Association, Mayo Clinic and the University of Minnesota emphasizing what each organization has been doing with money granted by Humor to Fight the Tumor. Parts of the evening were live and silent auctions, comedy by Derek Hughes, as well as a video showing stories of hope and determination provided by our four honorees: John Hogenson, Michelle Nasifoglu, CJ Nyland, and Gloria Strom. 
Honorees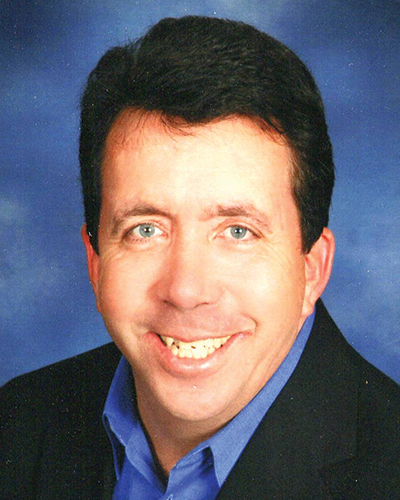 John Hogenson (age 57)
Pastor John Hogenson, 57, was born in Owatonna, MN. He and wife Ruth (Hogenson-Rutford) have been married 34 years. They have 3 daughters - Kelly McKenzie (Brian), Jana and Kate. They have 2 grandchildren, Connor and Megan. Pastor Hogenson has served as: Pastor of Grace Lutheran, Brandon, MN; Chaplain at Martin Luther Manor Home, Bloomington, MN; Sr. Pastor of Bethlehem and Trinity Lutheran, Grand Marais and Hovland, MN; St. Phillip the Deacon Lutheran, Plymouth, MN; Lead Pastor of St. Andrew's Lutheran, Mahtomedi, MN; and is currently Sr. Pastor of Mount Olivet Lutheran, Minneapolis and Victoria, MN.
John enjoys writing, reading, bicycling and spending time with his wife Ruth at their cabin in Grand Marais. He serves on the Gustavus Adolphus College Board of Trustees and he is the Gustavus 2016 Covenant Award recipient. He is an active contributor to his CaringBridge site "PastorHogenson." John was diagnosed with a brain tumor in May 2015.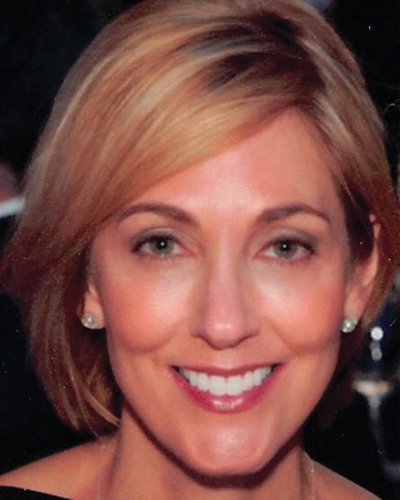 Michelle Nasifoglu (age 48)
In March of 2015 I was diagnosed with a 2.5 cm benign brain tumor called an Acoustic Neuroma. These tumors originate from the balance (vestibular) nerve. The brain is not invaded by the acoustic tumors, but the tumor pushes on the brain as it enlarges affecting surrounding brain structures that control vital functions.
In June of 2015 I went out to The House Clinic in Los Angeles to have my surgery. During the surgery 95% of the tumor was removed with the remaining 5% sitting on my facial nerve. As a result of the surgery I lost my left side hearing and my left side balance nerve. The portion of the tumor that I still have is wrapped around my facial nerve and was left in to maintain my facial function. I will now have yearly MRI scans to watch the tumor's growth.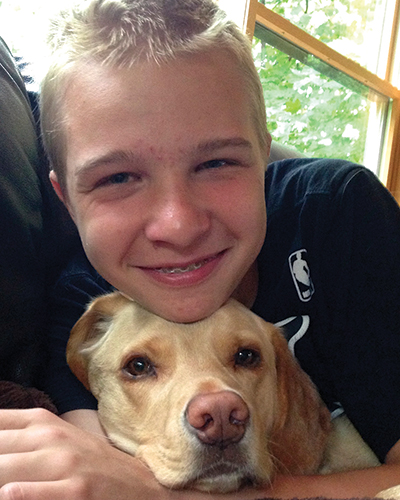 CJ Nyland (age 16)
Since second grade, CJ suffered from migraine type headaches. Over the next few years, they became more severe and happened more frequently, and could never be fully explained. By eighth grade, he started to experience black outs. On April 14, 2014, CJ had an MRI and was diagnosed with a Germinoma. His oncologist told us that it was her "favorite" type of brain tumor as it was very curable. The tumor had blocked the ventricles in CJ's brain causing severe hydrocephalus.
He immediately had shunt surgery to relieve the swelling. He then received 4 rounds of chemotherapy at Children's of Minneapolis followed by 24 treatments of proton radiation in Naperville, IL. CJ continues to be a fierce, yet humble competitor in soccer, basketball, and lacrosse. He is known for his strength, courage and genuine kindness to everyone. He has never wavered in his faith holding onto the scripture, "I can do all things through Christ who gives me strength." He truly is a miracle and an inspiration to all who know him.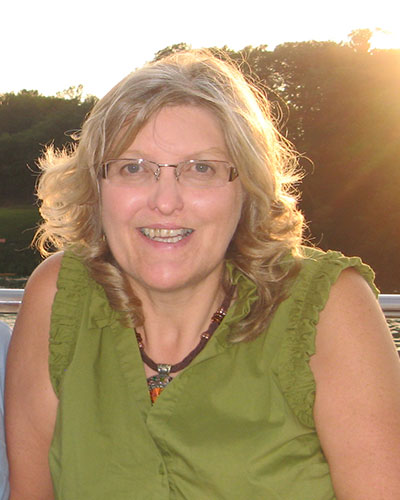 Gloria Strom (8/19/1955 - 3/20/2013)
Gloria Ellis Strom had a seizure at work January 31, 2011. There were no warning signs, and she was known as the 'one who never got sick.' She had brain surgery two days later, which led to the discovery of a brain tumor, a Glioblastoma. She was 55 years old. Over 26 months, she went through radiation, chemotherapy and had six craniotomies. Even as this inhumane killer took different parts of her away little by little, she took every step with strength and courage, and fought for her life until the day this deadly disease took her from this world, March 20, 2013.
Gloria was born and raised in South Minneapolis and lived in Richfield at the end of her life with her husband of 36 years and daughter. When it came to her diagnosis, she was very much a 'put on some lipstick and pull yourself together' type of person and she didn't let it allow her to miss a beat. She loved her life and wasn't going to let it stop her from living. She continued to focus on what she loved: her family, her friends, entertaining guests, weekends at the lake cabin, gardening, shopping, playing accordion, singing at her church, traveling and working at Hamline Law School.
Photos
Honoree John Hogenson and family

Honoree Michelle Nasifoglu and family

Honoree CJ Nyland and family

Family of honoree Gloria Strom