OUR STORY
Humor to Fight the Tumor is one of the country's premier fundraising events benefiting those living with brain tumors and those researching more effective treatments. To date, the event has raised $3.1 million to aid in the fight against brain tumors.
The goal of Humor to Fight the Tumor is to move people through the power of hope and laughter to contribute to the important work of funding research and patient services. The gala event features silent and live auctions, live comedy, dinner, and stories of determination and courage by brain tumor survivors and honorees.
By sharing stories of those affected by brain tumors—sometimes heartbreaking, always uplifting—we shine a light on the devastating effects of a disease that attacks the very centers of movement, thought, and emotion. That light kindles hope, hope fuels generosity, and generosity paves the way for new treatments.
When you sponsor or attend Humor to Fight the Tumor, or donate to the silent or live auctions, your generosity directly benefits patients, families, caregivers, doctors and researchers.
2017 Humor to Fight the Tumor Event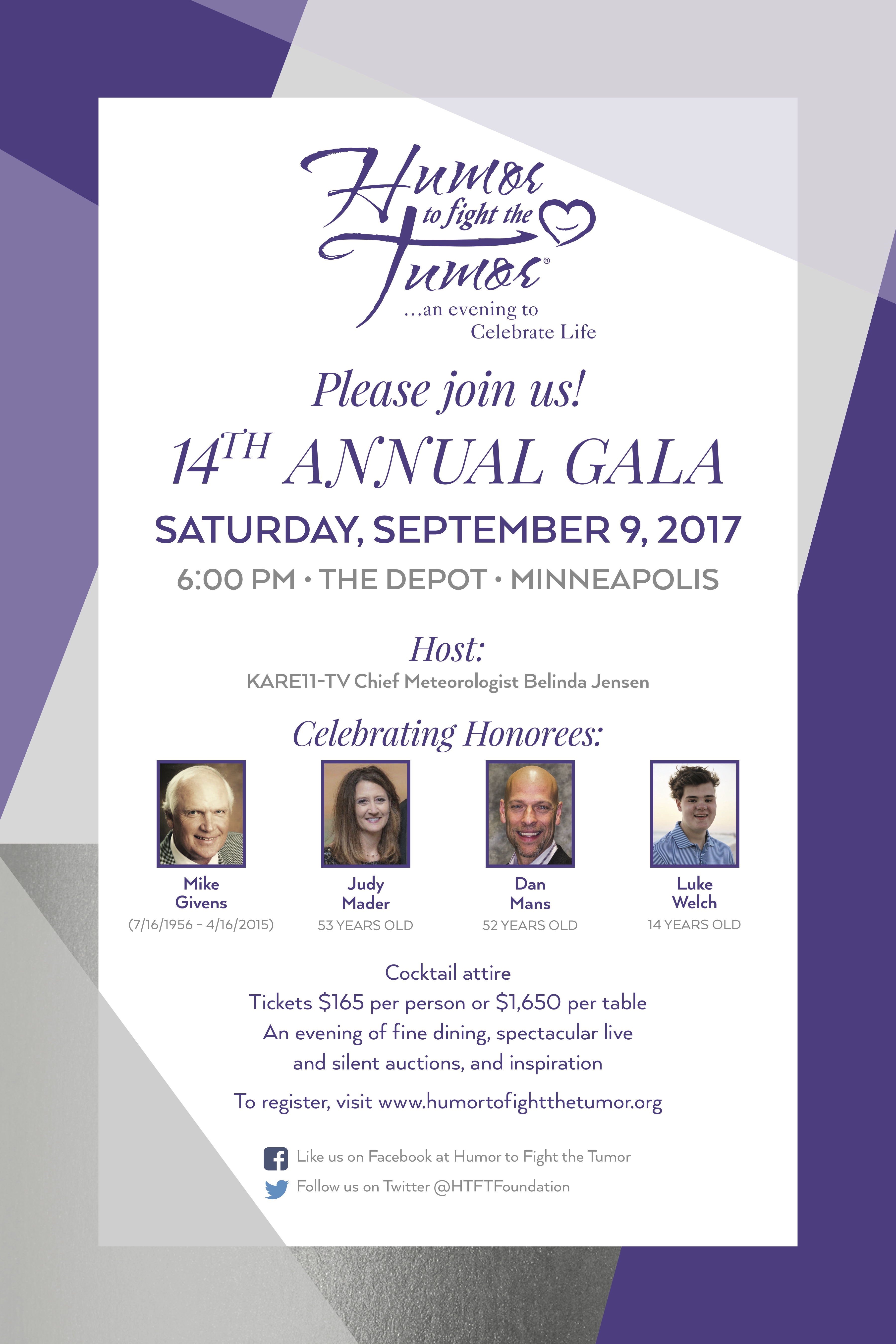 On Saturday, September 9, Humor to Fight the Tumor is holding its 14th annual gala at The Depot, downtown Minneapolis. Please join us for an evening to celebrate life, with fine dining, live and silent auctions, and comedy/juggling by The Passing Zone.
EMCEE: Belinda Jensen, KARE 11 CHIEF METEOROLOGIST